CFM SERIES - SS 316 MAGNETIC PUMPS
Series CFM – Seal less Magnetic Drive pumps in SS 316 construction
CFM series pumps are 100% Leak Proof Seal-less Magnetic Drive pumps in SS 316 with wide range in capacity and horse power. High Power permanent rare earth Magnets provides high mechanical efficiency with zero slippage and hence suitable for pumps upto 20 HP.
These pumps are 100% Leak Proof and ideally suitable for handling corrosive chemicals, toxic and fuming liquids, acids, electroplating chemicals, dyes, solvents, petrol, kerosene, pharmaceutical and food syrups etc
All CFM Magnetic Drive Pumps are available in Monoblock type only with Std TEFC motors and Flame Proof motors .
Material of Construction   :  SS 316
Operating Temp :  Std pumps upto 100 deg C. Special pumps with SmCo Magnets upto 150 degC 
100% Leak-Proof
No Shaft Seal
Low Maintenance
Low Downtime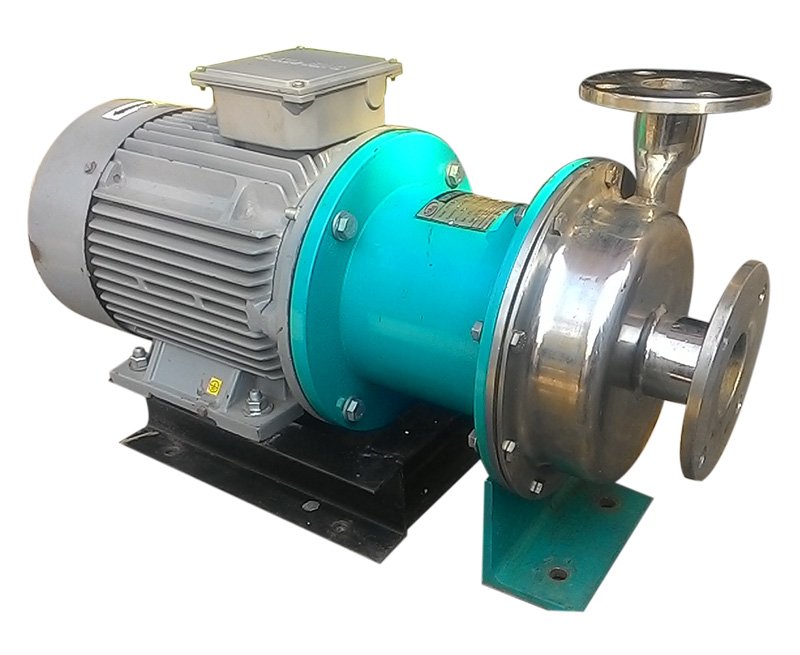 We are one of the leading manufacturers of Seal-less Magnetic Drive pumps in India. Our expertise in Magnetic pump is now offered with CFP series pumps. All CFP series are made in Magnetic Drive type pumps.
The pumps are made of highly powerful permanent rare earth magnets.
Monoblock design ensures better installation and moving of pump.
Seal-less design ensures zero leakage and theres no repair replacement of shaft seal.
The pumps are highly useful for handling toxic and fuming liquids. No air intake into the liquids.
Any failure due to coupling misalignment can be prevented.